Road Transportation
Road transportation has always played an important part in ensuring the free movement of people and goods, connecting different regions and facilitating economic trade. Using roads as means of transport is  a prerequisite for economic activities characterized by low costs in the movement of goods, flexible market access and the efficient movement of labor (Cruz & Sarmento, 2018, p. 2).
Nowadays, the most effective and efficient mode of transport often decides if a company has economic success or not. The most important mode in Europe is road transport due to the fact that the majority of transported goods are shipped by road (Kapfenberger-Poindl, 2019, p. 2). Road freight transportation covers more than 60 percent of all surface freight transportation and the demand is even predicted to grow in the future (Pashkevich et al., 2019, p. 95).
Digitalization in road transportation
In recent years, the introduction of digital technologies in the area of transport, logistics, cargo transportation administration and public administration has significantly improved the efficiency in road transportation (Koroleva et al., 2019, p. 1). These modern technologies are perceived as an enabler for cost savings, efficiency increases, customer service improvements and competitive advantage strengthening (Pashkevich et al., 2019, p. 95).
Cruz & Sarmento divided the different types of digitalization in the road transportation industry into infrastructure systems and services. Infrastructure-related digitalization is related to the construction of road projects, that lower costs, for example through an increase in productivity by building information modelling (BIM) or by using IoT sensors.
Furthermore, smart asset management optimizes the way roads are managed and options for electric charging develop additional value-creating assets. On top of that, service-related digitalization aims to improve the users experience by enabling them to extract more value from available services.
Disruptive technologies such as autonomous driving will increase road capacity. Enhanced traffic management tools and dynamic toll pricing reduce travel time on the road. Improved road assistance services and automatic accident detection decreases the number of road injuries by solving the incident instantly and avoiding additional problems related to traffic management (Cruz & Sarmento, 2018, p. 76 – 81). And finally, digital information exchange provides a complete transition to automated systems and digital document management (Koroleva et al., 2019, p. 1).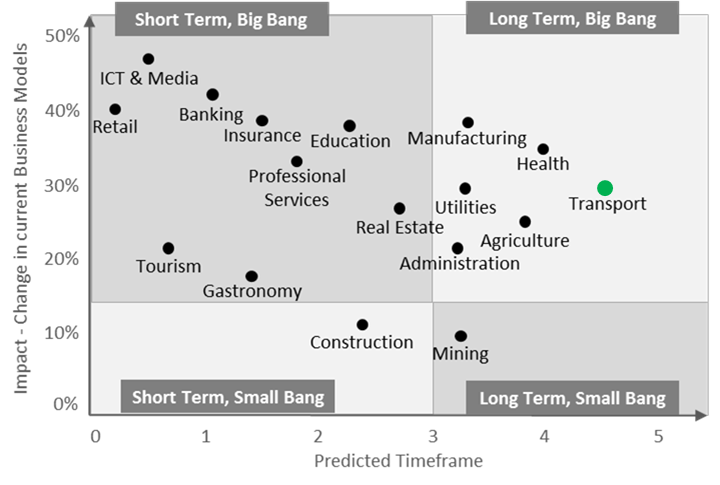 Figure 1: Deloitte Digital Disruption Map (Deloitte, 2020)
Over the last years the need for digitalization and interconnectivity has forced companies to further adapt their business model. Practioners should take these implications into consideration and should build the relevant capabilities. The long-term goal lies therefore in an end-to-end digitalisation of the supply chain to streamline the basic processes, risks, and financial flows properly. On this basis, a shift away from an isolated view is necessary. To cope with these challenges, independent companies are required to coordinate and collaborate with each other to create additional value across all actors in the road transport industry.
To further understand how different parties benefit from Digital Information Exchange, we from BitCargo will take a closer look on digital document management in road transportation in our next article:
"Part II – Information exchange and management of documents".
Sources:
Cruz, C. O., & Sarmento, J. M. (2018). Maximizing the value for money of road projects through digitalization. Competition and Regulation in Network Industries, 19(1–2), 69–92. https://doi.org/10.1177/1783591718811436
Deloitte (2020). Deloitte Digital Disruption Map.

https://www2.deloitte.com/content/dam/Deloitte/au/Documents/Building%20Lucky%20Country/deloitte-au-consulting-digital-disruption-whitepaper-230217.pdf

Kapfenberger-Poindl, U. (2019). ANALYSIS OF AUSTRIA'S LAND AND MULTIMODAL TRANSPORTATION. Scientific Journal of Logistics, 10.
Koroleva, E., Sokolov, S., & Filatova, E. (2019). Digitalization as a method of implementation EEU transit potential. E3S Web of Conferences, 138, 02003. https://doi.org/10.1051/e3sconf/201913802003
Pashkevich, N., Chowdhury, S., & Haftor, D. (2019). IT-productivity in the Operations and Maintenance of Road Freight Transportation and Logistics: Insights from the Past Decades. http://urn.kb.se/resolve?urn=urn:nbn:se:ltu:diva-76013